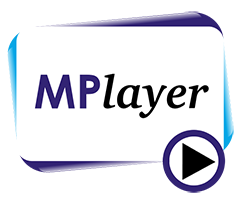 Introduction:
Here are builds of MPlayer and MEncoder for Windows and macOS that I had requests for.
My main focus with these builds is on MEncoder stability, since that is what we use for the media server transcoding, so each release is thoroughly tested to transcode and mux from and to many formats.
Specifically, the stability of outputting H.264 via x264 and MPEG-2 with AC-3 and DTS variants inside MPEG-PS, and WMV with WMA inside ASF, as well as handling different DVD and subtitle inputs.
I test each build for several different things before release, and since Universal Media Server also uses these builds there are many testers who report any bugs which I then fix.
Download for Windows:
Download for macOS:
Older Downloads:
Changelog:
2021-02-14 – SB67 for macOS
2020-07-28 – SB66 for macOS
2016-05-07 – SB65
Updated x264 to r2695, which improves speed and quality
2015-10-28 – SB64
Updated x264 to r2638
Updated fontconfig to 2.11.92
2015-01-22 – SB63
Synchronised with r37363, which fixed audio with DVD sources
Updated FFmpeg to f845ae0