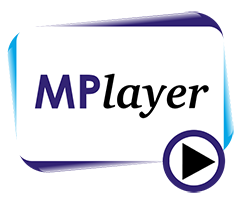 Introduction:
Here are builds of MPlayer and MEncoder for Windows that I had requests for.
In the past I have used the Sherpya (now known as "MPlayer on Windows") builds and they are great, but have since become less stable for the things I use it for like encoding H.264 or AC-3, so now I will update this build instead.
I test each build for several different things before release, and since Universal Media Server also uses these builds there are many testers who report any bugs which I then fix.
Download:
SVN:
http://spirton.com/svn/MPlayer-SB/
Older Downloads:
SB55
SB54
SB53
SB52
SB51
SB50
SB49
SB48
SB47
SB46
SB45
SB44
SB43
SB42
SB41
SB40
SB39
SB38
SB37
SB36
SB35
SB34
SB33
SB32
SB31
SB30
SB29
SB28
SB27
SB26
SB25
SB24
SB23
SB22
SB21
SB20
SB19
SB18
SB17
SB16
SB15
SB14
SB13
SB12
SB11
SB10
SB9
SB8
SB7
SB6
SB5
SB4
SB3
SB2
SB1
Changelog:
2014-03-19 - SB56
Synchronised with r37018, which:

Improves DVD support
Adds Blu-ray playlist -identify printout
Fixes encoding finishing too soon
Improves stability

Updated FFmpeg to aa86ccc, which:

Improves support for the following video codecs: MPEG-1, MPEG-2, H.264, H.265, VP8, VP9
Improves support for the following audio codecs: DTS
Improves support for the following containers: Matroska, MOV, OGG
Adds x265 encoding support
Improves audio sync
MPEG-4 adheres more strictly to spec limits
2014-02-05 - SB55
Synchronised with r36788, which:
Updated FFmpeg to acd7505, which:

Improves support for the following video codecs: VP9, H.265, VC-1, H.264, MPEG-1, MPEG-2, VP8
Improves support for the following audio codecs: AC-3
Improves support for the following containers: Matroska, AVI, MPEG-TS
Fixes memory leaks
Added support for encoding 7.1 channels with FDK-AAC
Improves detection of 60FPS

Updated x264 to r2389, which:
Updated fontconfig to 2.10.95, which:

Uses version 4 of the cache
Fixes bugs (memory leaks, crashes, etc.)
2014-01-07 - SB54
Synchronised with r36571, which:

Adds Google VP9 support
Improves support for some DVDs
Improves AAC support
Speed improvements
Fixes memory leaks

Updated FFmpeg to r59647 (13f3092), which:

Improves AV sync
Improves AC-3 support
Improves DTS support
Improves VP9 support
Improves H.264 support
Improves H.265 support
Improves AviSynth support
Improves Matroska support
Fixes dts/pts bugs when outputting MPEG-TS
Adds support for reading and setting stereoscopic metadata for MPEG-2, H.264 and H.265 streams

Updated Opus to 1.1, which:

Significantly improves encoding quality
Speed improvements of up to 40%
2013-11-05 - SB53
Synchronised with r36500, which:

Improves blu-ray support
Improves VC-1 support
Fixes memory leaks
Adds rtsp support
Fixes multithreaded decoding
Improves ASS/SSA subtitle support
Adds support for HEVC (H.265)
Adds 4k support
Increased speed
Fixes a crash when trying to play a DVD from different region than currently set in the DVD drive.
Improves support for some DVDs

Updated FFmpeg to r57910 (04047b6), which:

Fixed memory leaks
Optimized AC-3 decoding
Improves support for 60FPS videos
Improved AVI support
Silences meaningless errors
Improved DTS support
Supports seeking to non-keyframes in Matroska files
Supports HEVC
Improves seeking accuracy
Much more

Updated x264 to r2377 (1ca7bb9), which:

Improves quality in fade-heavy clips
Increases encoding speed in some cases by over 39%
Improves bitrate settings logic
Improves stability

Updated mpg123 to 1.16.0, which:

Improves WAV output stability
Increases speed
Fixes errors in win32 output

Updated libpng to 1.6.6
Updated libogg to 1.3.1
Updated libopus to 1.0.3, which:

Updates to the new surround API
Fixes bugs

Updated zlib to 1.2.8, which:
2013-03-28 - SB52
Synchronised with r36063, which

Fixes memory leaks
Improves sync with Real videos
Fixes a crash

MEncoder has access to private codec options
2013-03-26 - SB51
Synchronised with r36055, which

Improves audio sync
Supports filenames with uncommon characters
Improves DVD support

Updated x264 to r2274 (c832fe9), which:

Improves speed significantly
Improves compression

Updated mpg123 to 1.15.1
Re-added lame
Re-added libfaac
Removed dlfcn, RTMPDump and xanim
2013-02-15 - SB50
Synchronised with r35910, which

Silences meaningless errors

Added support for XAnim codecs
Added support for dynamic loading (dlfcn-win32-r19)
Added RTMPDump Streaming Media library (r481)
Updated libpng to 1.5.14
2013-01-21 - SB49
Synchronised with r35801
Updated FFmpeg to r49065 (64b7e7d), which

Improves Matroska (MKV) support
Improves threading

Updated fontconfig to 2.10.91, which

Fixes memory leaks
Makes it threadsafe

Updated jpeg to 9
Added mpg123 1.14.4
2013-01-08 - SB48
Synchronised with r35715, which:
Updated FFmpeg to r48584 (92e79e5), which

Improved MPEG-PS encoding
Made error codes more meaningful

Fixed WMA encoding
2013-01-03 - SB47
Synchronised with r35712, which:

Disabled direct rendering for non-ref frames only again

Updated FFmpeg to r48391 (e9fd51b), which

Fixes a bug which detected transport streams as finished when they weren't
2012-12-21 - SB46
Synchronised with r35701, which:

Makes ASS/SSA subtitle rendering up to 3.5x faster
Improves sync for files with negative timestamps

Updated FFmpeg to r48065 (cfa5300), which

Improves AC-3 audio buffering
Fixes memory leaks

Updated libass to r775 (7e45532)
Updated GMP to 5.1.0
Updated opus to 1.0.2
2012-12-05 - SB45
Synchronised with r35596, which:

Fixed alpha for ASS subtitles
Fixed audio stuttering/repeating bug

Updated FFmpeg to r47416 (d913883)
Updated fontconfig to 2.10.2, which:

Improves permissions handling on Windows
Removes incorrectly categorised fonts

Added enca 1.13
2012-12-01 - SB44
Fixed subtitle bug on certain CPUs
Improved audio/video sync in some cases
Synchronised with r35518, which:

Fixes memory leaks
Improves support for avi files

Updated FFmpeg to r47297 (bc16031), which:

Supports more rare avi files
2012-11-22 - SB43
Synchronised with r35438, which:

Improves WAV support
Detects more CPU types
Faster ASS/SSA subtitle rendering (up to 220%)
Fixes crashes
Fixes a lot of memory leaks
Streaming improvements
Faster performance on 64-bit systems

Updated FFmpeg to r46973 (8e69579), which:

Improves support for demuxing DTS-HD
Improves opus support
Improves GCC compatibility when compiled with MinGW
Improves URL-handling
Fixes dozens of memory leaks
Improves audio sync for some AVI files using MP3 audio
Fixes parsing of old lossless H.264 profile
Improves FPS detection
Improved sync for interlaced video
Corrected blu-ray bitrate calculation
Supports WAV metadata
Automatically sets VBV buffer size for MPEG-1, 2 and 4 when none is specified
Allows mid-stream channel layout change for flac audio
Supports 24-bit flac encoding
Improves audio sync when seeking
Improves support for some CPU-optimisations
Fixed a lot of bugs with the implementation of h264

Updated x264 to r2230
2012-10-30 - SB42
Rolled back to r35226 until the bugs caused by FFmpeg's planar audio changes are fixed
Rolled back FFmpeg to r44967 (82db8ee) (pre-planar)
Updated libass to 0.10.1
Added SDL 1.2.15
Changed from shared to static pthreads
Stripped executables for smaller filesize
Disabled vidix support (don't think anyone is using it? Let me know if you want it)
2012-10-16 - SB41
Synchronised with r35248, which fixes libvorbis detection
Patched FFmpeg to fix DTS downsampling
Patched FFmpeg to fix audio sync in some scenarios
2012-10-08 - SB40
Synchronised with r35234, which:

Makes ASS/SSA load faster
Fixes redirection for proxy URLs
Adds support for planar audio formats

Updated FFmpeg to r45123 (537ef8b)
Updated GCC to 4.6.3
Updated GMP to 5.0.5
Updated MPFR to 3.1.1
Updated libpng to 1.5.13
Updated libbluray to 0.2.3
Synchronised internal libdvdcss to r255
2012-09-26 - SB39
Synchronised with r35213
Updated FFmpeg to r44736 (6bcbe76)
Updated GCC to 4.7.2
Added libopus 1.0.1
2012-09-19 - SB38
Synchronised with r35203, which:

Enables more CPU optimisations
Improves audio sync
Tried to fix very occasional freezing issue

Updated FFmpeg to r44583 (8d07742), which:

Improves audio/video sync

Updated GCC to 4.7.0
Updated x264 to r2216
2012-08-31 - SB37
Synchronised with r35130, which:

Improves SubRip handling
Supports more formats
Fixed streaming delay in some situations

Updated FFmpeg to r44030 (438b86fed47d766b5af30cd1c379d15aa4cf4e57), which:

Improves audio/video sync
Better support for double-PAL and double-NTSC framerates
Fixed memory leaks/corruption
Improved subtitle timing when seeking
Fixes AC3 bug
Improved support for bitmap subtitles

Updated x264 to r2208
Updated fontconfig to 2.10.1, which:

Fixes a font type
Respects user's previous configurations more
Fixes memory leaks
Supports older versions of Windows
Fixes cache aging
2012-07-18 - SB36
Synchronised with r35034, which:

Supports a lot more file formats and colour-spaces

Updated FFmpeg to r42595 (56ae5926f739bd26a5aa4add98604b7cd3c2d6ca), which:

Improves audio/video sync, especially with PAL (25FPS) videos

Updated libpng to 1.5.12
2012-06-25 - SB35
Synchronised with r35007, which:

Supports more colours in ASS/SSA subtitles

Updated FFmpeg to r41905 (5fd3e6965e58aee59e9bf26e38e2a3925535ab21)
Updated pthreads-w32 to 2.9.1
Updated FreeType to 2.4.10
Updated libpng to 1.5.11
Updated fontconfig to 2.9.92 which:

Fixes memory leaks
Starts faster
Improves fonts
Improves caching
2012-05-30 - SB34
Fixed font cache creation problems
Updated x264 to r2200, which increases multithreading speed by up to 100%
2012-05-24 - SB33
Synchronised with r34966, which:

Fixes and improves x264 encoding
Fixes hardware acceleration

Updated FFmpeg to r40987 (d0ad91c258821708ce21b4ae53018922ef1f5614)
Fixed font caching
Updated libass to de409235f4a3, which:

Fixes letter spacing
Fixes control character filtering
Fixes border generation

Updated libvorbis to 1.3.3
Updated libpthread to 2.9.0 from 2.8.0
Updated fontconfig to 2.9.0 from 2.8.0
Updated libiconv to 1.14 from 1.13.1
Updated zlib to 1.2.7 from 1.2.6
Updated gettext to 1.18.1.1 from 1.17
Updated autoconf
Added libpng 1.5.10
2012-05-05 - SB32
Synchronised with r34883, which:

Makes streaming more stable.
Improves the appearance of VOBSUB (DVD) subtitles when using spuaa 4
Support 7.1 AAC
Improves DTS decoding

Updated FFmpeg to r40248 (4f6a1c974ff69afa5b40ced0c9e39c90da73235a)
Updated x264 to r2197 (Click here for changelog)
Added libcdio 0.83
2012-04-17 - SB31
Synchronised with r34866, which:

Increases the maximum cores used from 8 to 16, meaning faster performance on newer CPUs.
Fixes the bug where the end of a video was cut off when using multithreading

Added dsnative (GPU) support
Updated automake to 1.11.5 from 1.11.1
Updated libbluray to r860 from r850
2012-04-08 - SB30
Synchronised with r34849, which:

Improves ASS/SSA line-ending translation.
Improves buffering

Updated FFmpeg to r39627 (58c25724b7f921fdf3657fcb011b3bb3b7b353d4)
2012-04-02 - SB29
Synchronised with r34836
Updated FFmpeg to r39476 (49891784ce70456305f19847d4188f07bbc1b6e1)
Patched FFmpeg to fix AC3 audio sync
Updated expat to 2.1.0 (Click here for changelog)
2012-03-15 - SB28
Synchronised with r34814
Updated FFmpeg to 9e2ee46206a5a4db91ee4d26737b515797e6b08e
Updated x264 to r2184 from r2183 (Click here for changelog)
2012-03-11 - SB27
2012-02-29 - SB26
Synchronised with r34780
Updated FFmpeg to 34210e8df1458da556998ad6bbcabc78f4d15ffb
2012-02-16 - SB25
Synchronised with r34728
Updated FFmpeg to 60991ad6ae61e131085891c37e8e517b5014ce21
Fixed the order of Hebrew subtitles (RTL instead of LTR)
2012-02-14 - SB24
Synchronised with r34720
Updated FFmpeg to 9719528e05eb076bd689e51bfc14a52d38e1d309
Updated x264 to r2164 from r2146 (Click here for changelog)
2012-01-29 - SB23
2012-01-22 - SB22
2012-01-16 - SB21
Synchronised with r34577
Updated libbluray to r850 from r848
2012-01-14 - SB20
Synchronised with r34561
Updated x264 to r2120 from r2106 (Click here for changelog)
Updated libbluray to r848 from r822
2011-12-05 - SB19
2011-11-20 - SB18
2011-11-08 - SB17
2011-10-24 - SB16
2011-09-28 - SB15
2011-09-27 - SB14
2011-09-12 - SB13
2011-09-05 - SB12
2011-08-19 - SB11
Synchronised with r34002
Added support for jpeg
2011-08-15 - SB10
Synchronised with r33986
Rolled back FreeType to 2.4.5 from 2.4.6 since it caused a bug with coloured font outlines
2011-08-11 - SB9
2011-08-06 - SB8
Synchronised with r33953
Added support for more compression types (bzip, lzo)
Added support for VIDIX
Updated x264 to r2044 from r2037 (Click here for changelog)
2011-08-01
Added URL to SVN repository
2011-07-28 - SB7
Synchronised with r33936
Fixed playback stuttering bug
2011-07-26 - SB6
2011-07-18 - SB5
Synchronised with r33883
Improved CPU compatibility
Added support for theora, flac, fribidi and faad2
2011-07-12 - SB4
2011-07-08 - SB3
Synchronised with r33848
Support for more codecs and fontconfig
2011-07-07
Made it one download instead of two and included a dependency. The executables weren't changed at all, just the package. Thanks to mazey for QA.
2011-07-06 - SB2
Synchronised with r33823 which adds support for the -vobsub parameter (big thanks to Reimar Döffinger)
Support for larger files
Support for DirectShow video codecs
2011-07-02 - SB1
Initial release based on r33787