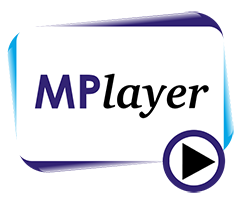 Introduction:
Here are builds of MPlayer and MEncoder for Windows that I had requests for.
In the past I have used the Sherpya (now known as "MPlayer on Windows") builds and they are great, but have since become less stable for the things I use it for like encoding H.264 or AC-3, so now I will update this build instead.
I test each build for several different things before release, and since Universal Media Server also uses these builds there are many testers who report any bugs which I then fix.
Download:
SVN:
http://spirton.com/svn/MPlayer-SB/
Older Downloads:
Changelog:
2014-10-23 – SB60
Synchronised with r37302, which:

Fixed Blu-ray Disc seeking
Improved support for H.265

Updated FFmpeg to 596636a, which:

Improves support for many containers and codecs
Fixes bugs

Updated x264 to r2479, which:

Fixes bugs
Improves speed
2014-09-03 – SB59
Synchronised with r37259, which:

Fixes decoding of PGS subtitles

Updated FFmpeg to 596636a, which:

Improves support for many containers and codecs
Fixes bugs

Updated x264 to r2453, which:

Fixes 3D compatibility on some devices
Fixes bugs
Better optimizations for some CPUs
2014-06-17 – SB58
Fixed DTS-ES to AC-3 transcoding
Synchronised with r37225, which:

Improves H.265 support
Improves buffer allocation
Improves Opus support
Makes seeking more accurate

Updated FFmpeg to b152152, which:

Improves support for many containers and codecs and fixes bugs

Updated x264 to a5831aa (r2431), which: