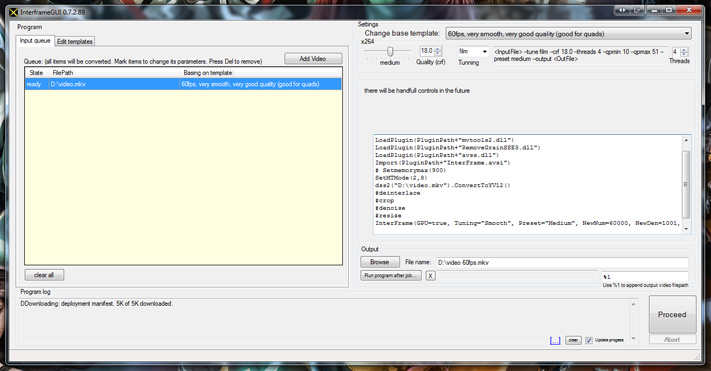 A fan of InterFrame has created a program that automates InterFrame, called InterFrameGUI.
You can check it out here
The installer is a bit weird, you download a small one and that downloads a big one but I guess he used some kind of software creation GUI to make it.
Anyway the program seems to work well so give it a go if you're interested in having less steps for your InterFrame conversions.